Angela's gifts 18 Note wind-up clockwork musical movement (Music box Mechanism, DIYmusic box), Christmas and new year gifts, Birthday gift, wedding souvenir
Features:

Material: Metal, plastic
Power: Clock work, no need batteries, no need electricity
Playing speed: 12-20" per turn
Full playing time: 2'-3'
Service life: >=500 times
List of songs:
1. You are my sunshine
2. La vie en rose
3.La valse D'Amelie
4.Can't help falling in love
5. My heart will go on
6. Davy Jones
7. Can't take my eyes off you
8. Forrest Gump
9. Fly me to the moon
10. City of stars(LA LA LAND)
12. Happy birthday
13. Sailor Moon
14. Beauty and the beast(Tail as old as time)
15. Moon river
16. Love story
17. Castle in the sky
18. How far I'll go
19. Chitty chitty bang bang(Hushabye Mountain)
20. Harry's wordrous world
21.Hedwig's theme
22.Canon in D
24. Over the rainbow
25.Brahms Lullaby
If the melody you like are not included in above list, please contact us to confirm before order!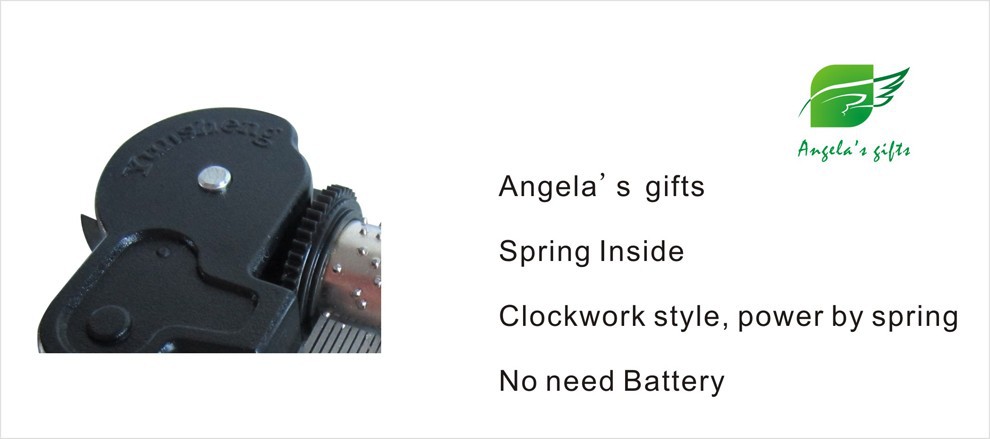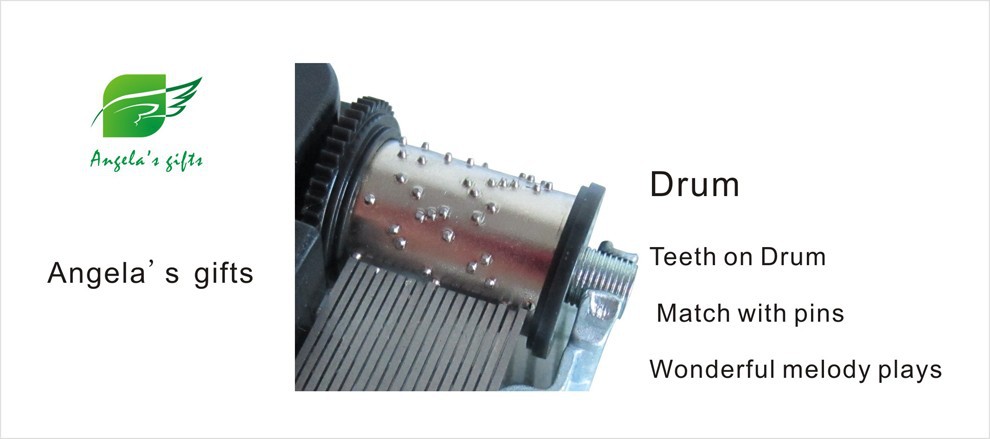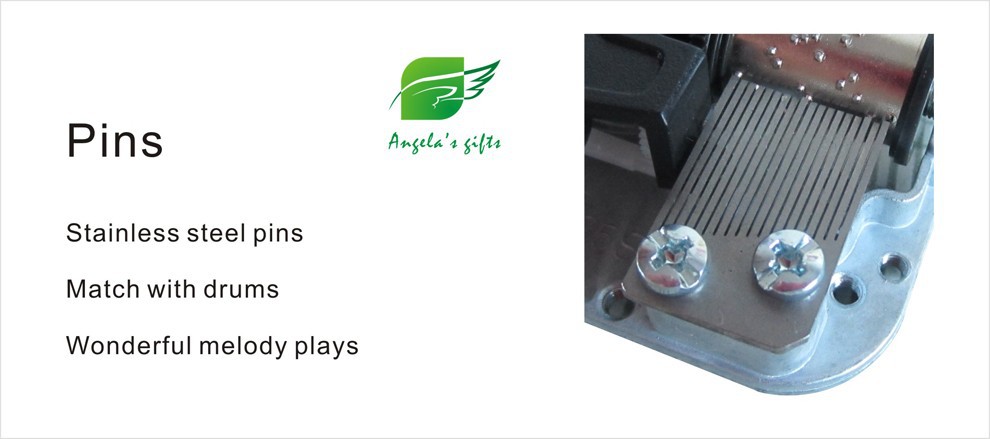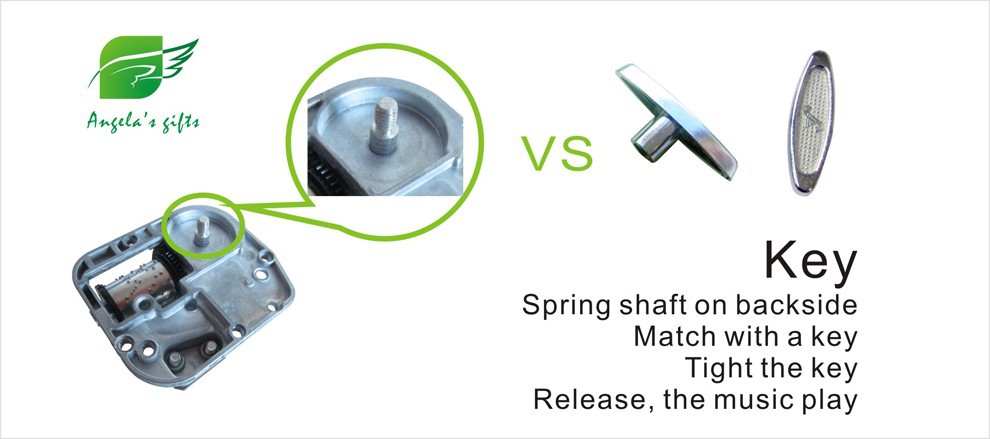 Music box-Since 1796
Music box invented in 1796 by Swiss
It's pronunciation in part by the rollers and springs
two parts. Exquisite music box production techniques,
its clear, bright sound bring us wonderful enjoyment.
Tips:
1. When the music box still playing , do not tight the spring , until the end of the song again.
2. When you tight the spring , if you feel a slight reacting force ,  it should stop winding up.
3. Do not expose the music box in direct sunlight , you should take care of it same as your furniture.
4. Do not touch the drum and pins of the music box  by hand,  or the sweat stain will make the music box rust few month later.